Virginia AFL-CIO Releases Early Endorsements for the 2023 Election Cycle
Virginia AFL-CIO
01 May, 2023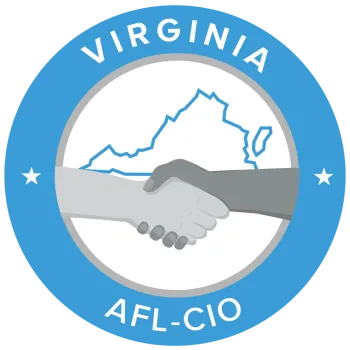 FOR IMMEDIATE RELEASE
Monday, May 1, 2023 
Contact: Destiny LeVere
RELEASE: Virginia AFL-CIO Releases Early Endorsements for the 2023 Election Cycle
Virginia AFL-CIO Endorses Union Leaders: Delegate Elizabeth Guzman, Destiny LeVere Bolling, and Delegate Jeion Ward for the 2023 Election Cycle
RICHMOND, VA – Today, the Virginia AFL-CIO, who represents over 330,000 union members across the Commonwealth, endorsed Delegate Elizabeth Guzman for Senate (SD 29), Destiny LeVere Bolling for House of Delegates (HD 80), and Delegate Jeion Ward for House of Delegates (HD 87) for the 2023 election cycle. 
"I am excited and very proud to have endorsed these women for their candidacy for the General Assembly," said Doris Crouse-Mays, President of Virginia AFL-CIO. "This is the most important election, ever! Working families across Virginia need to be sure that who they are voting for are candidates who will have their best interests, fight for their livelihoods, and protect them both in and outside of the workplace. Union members want to ensure our voices are heard. We know that we play a critical role in shaping the change in direction that our Commonwealth needs. Elizabeth, Jeion, and Destiny have been union leaders who are steadfast in ensuring working families are heard, empowered, and safe. I've known all 3 union leaders for a very long time, I know their work ethic, their passion, and their care for workers, and I, along with those represented by the Virginia AFL-CIO believe in them to represent working families of Virginia. I know that they will continue to take Virginians to new heights through protecting our progress and expanding upon our wins for working people." 
"In the union, we support each other, so when it came to endorsing our union sisters Elizabeth, Jeion, and Destiny, we knew what to do," said Jason Parker, Secretary-Treasurer of Virginia AFL-CIO. "All 3 women have been powerhouses in uplifting and protecting the voices of working families in many capacities, and we know that when they win, workers win, and that's a huge deal for us and all Virginians that we represent. We will continue to be with them every step of the way just as they have been with the working people for their entire lives." 
Virginia AFL-CIO is a labor organization that represents over 330,000 union members and their families within the Commonwealth. VA AFL-CIO is a state federation of the American Federation of Labor and Congress of Industrial Organizations (AFL-CIO) working tirelessly to improve the lives of working people.
###