Virginia AFL-CIO Mourns the Loss of AFL-CIO President Richard Trumka
Destiny LeVere
05 Aug, 2021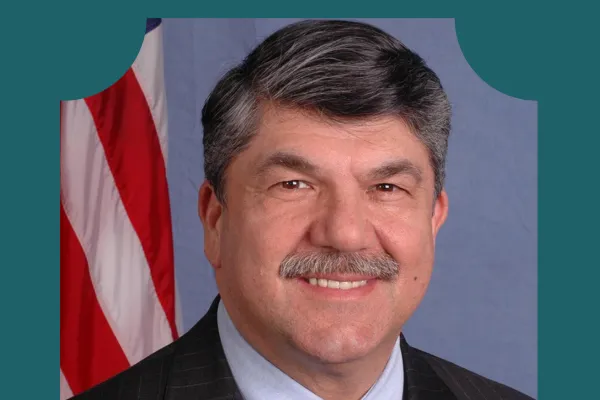 Virginia AFL-CIO Mourns the Loss of AFL-CIO President Richard Trumka
Richmond, VA – It is with great sadness that today the Virginia AFL-CIO in conjunction with the entire labor movement mourn the loss of AFL-CIO President Richard L. Trumka.
President Trumka was an outspoken advocate and leader for social and economic justice. His mission was to ensure that all workers have a good job and the power to determine their wages and working conditions.
His deep commitment to improving life for working people was a driving force in his everyday decision-making, and it too was the spark that has ignited the fire in making the Protect the Right to Organize (PRO) Act one of the most important pieces of legislation in the history of labor into Congress.
His vision for an economy of shared prosperity – where there are livable wage increases, equal pay, respect at work, safe jobs, secure retirement, and the freedom for all workers to form or join unions and bargain collectively – was one that demonstrated his robust dedication to working families everywhere and his dynamic and boundless determination as a labor leader. 
Through solidarity and commitment, President Trumka has always represented the critical needs of workers and held elected officials and employers accountable to working families. 
With over 40 years of labor history under his belt, the impact his legacy has made is one that will be wholeheartedly missed.
 Virginia AFL-CIO sends condolences to the close family and friends of President Richard L. Trumka, and to the entire labor movement who mourns him today. Together, may we continue to fight today with the strength as big as Trumka had so that we may live tomorrow, and grow the labor movement to the heights in which he envisioned where we all will have a chance to work in dignity and live well. 
"There is nothing stronger than the American labor movement. United, we cannot and we will not be turned aside. We'll work for it, sisters and brothers. We'll stand for it. Together. Each of us. To bring out the best in America. To bring out the best in ourselves, and each other."         

 – Richard L. Trumka